GAMERMAN is back, I know fast right? I thought I'd start my first day strong and review a game for all you Gamerman fans ( and the ladies too ;) ). Gamerman has just bought a big gaming PC (Gamerman loves ALL dem consoles) and he is LOVING it.
So first up on the review plate,
KILLING FLOOR!
This is the ultimate zombie/creature/whateverthehelltheyare monster survival game. No L4D (though Gamerman enjoys it too), it takes more strategy than your average grab a gun and GO.
A nice little touch is that there are five different perks in the game, all serving their own purposes.
The Commando is your basic soldier, GET IN THERE AND TAKE THOSE SUCKAS OUT!
The Medic is your best bro friend, he'll heal you but he's no second man to anyone. He's right there killin' some baddies.
The Firebug is your basic pyro man, he'll support you and take care of the little monsters while everyone else worries abou-- OH SHI, FLESHPOUND!
The Demolitions man worries about setting up traps for big mobs and bigger monsters and with his rocket launches and stuff, he'll do a great deal of damage to the really scary enemies.
And last, the Support Specialist is your basic handyman! He'll lock doors so those big baddies can't get ya and with his shotgun support, he won't be too bad of member either.
These perks level up with their own perk specific level ups and the more they level up, the more efficient they become. More damage, cheaper weapons, sometimes even some cool side effects (like being able to see enemy health).
Gamerman really enjoys this game because it's teamwork at a really fine point, you have to work together to survive. If you get to the last wave of enemies, someone really fun will also suprise you.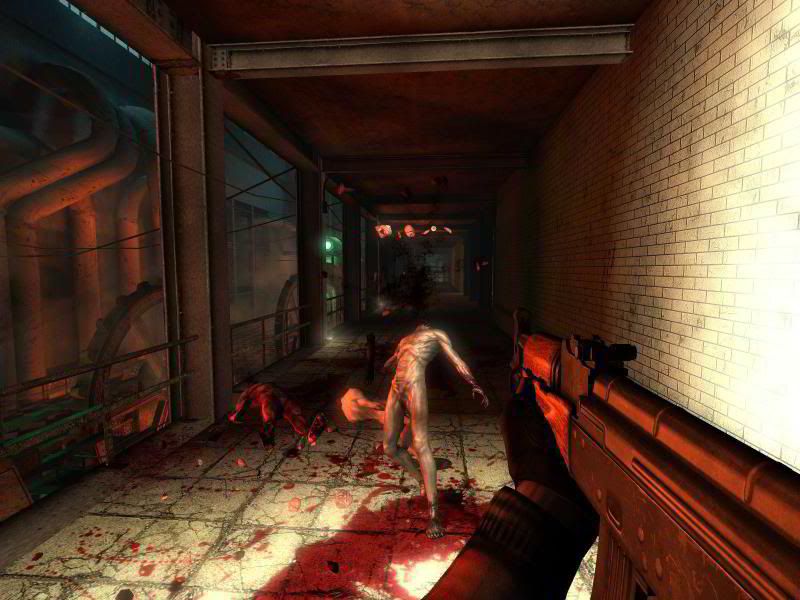 BAM HEADSHOT!
The game takes a while to get used to but it's really satisfying once you found that something your real good that. The graphics are a bit outdated but it also gives gamers with lower-end PC's to play the game so Gamerman doesn't mind. Some complain there is no crossfire but Gamerman challenges you to take out a TOY gun and aim at something.. WHERE'S YOUR CROSSFIRE?!?
The community is alive and well with some great players helping out the newer players and helpin' them to grow and stuff. I've joined over 20 servers and all of them were understanding of new peeps and even gave 'em money and helped them (though they quickly died, hahahaha).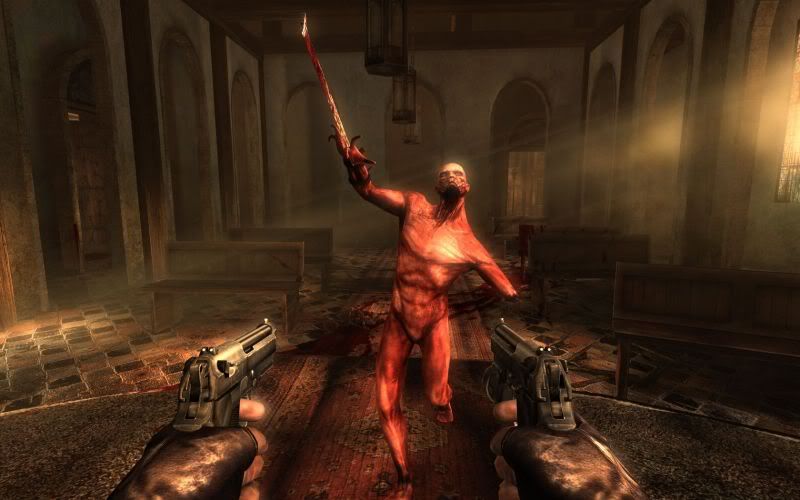 You comin' at me? YOU COMIN' AT ME?!
The game doesn't come without it's faults though. It can get really repetitive really fast, killin' them same monsters and same people. The same soundtrack plays over.. and over.. and over.. and over.. and over.. and over..
But than again, you can say that about almost any game, so Gamerman STILL loves it!
Overall score, Gamerman gives it a 9/10.
Comment on what you think and give me games to play and review, I got time man!